Bruxism, the clinical term for teeth grinding and jaw clenching at night, affects many people and may cause inflammation, headaches, pain, and may lead to bigger dental health problems. To improve the quality of sleep in patients around the Avon, OH area, custom night guards are available at DentalWorks - Avon by our dentists that can protect the jaw and teeth. Made from higher-quality materials than over-the-counter night guards, custom night guards from DentalWorks - Avon fit more comfortably, offer greater protection, and last for a longer time.
Our dentists will make impressions of the patient's lower and upper teeth and take digital X-rays, which will be sent to a dental lab near DentalWorks - Avon. The custom-fit night guard will be crafted from high quality materials and returned to our dentists at DentalWorks - Avon in Avon, OH. The patient will get their custom night guard fitted and checked by our dentists, who can make minor adjustments for comfort.
When fitting the night guard, our dentists will give the patient more specific care instructions on how to store and clean their night guard. With proper care, a night guard can be worn for several years. The patient should wash the mouth guard before and after every wear. Our dentists at DentalWorks - Avon will check for unusual wear at the patient's regular dental appointment and determine if the night guard should be replaced or repaired.
Part or all of the expenses may be paid by insurance if the patient shows visible wear on their teeth from bruxism. DentalWorks - Avon can confirm each patient's benefits through their insurance policy holder to calculate the patient's personal cost. For patients without insurance or if their insurance policy doesn't cover the expenses of a night guard, our dentists at DentalWorks - Avon take several types of payment and can help with financing plans.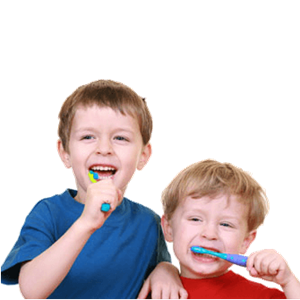 A custom night guard by our dentists at DentalWorks - Avon can protect you from clenching and grinding your teeth and jaw at night and stop you from starting your day with a headache and mouth pain. Enjoy a better night's rest and defend your teeth from future problems with a custom night guard by our dentists.
Related Procedures
Related Post