About Emergency Dental Care
Specific dental issues (like jaw pain, a toothache, cracked tooth, and others) must have speedy relief. When these dental emergencies occur, individuals in the Avon, OH area are urged to call our dentists at DentalWorks - Avon for support and instructions. Our dentists will answer every question about the patient's dental situation and talk about temporary relief and longer lasting options. For problems during regular office times, the patient is usually able to come in to DentalWorks - Avon for emergency care, but for problems that occur after office hours, our dentists will be contacted and given the patient's information, so our dentists can help the patient decide the best course of action. Patients may also schedule an appointment at DentalWorks - Avon any time online for problems that do not require immediate relief.
For after-hours emergency dental care, the individual should call DentalWorks - Avon and leave a message with our answering service. Our dentists (or a local qualified dentist, if our dentists aren't reachable) is called and the patient's information and message is given to our dentists, who will reach out to the patient. Generally dental emergencies will be taken care of with a prescription called in to an emergency pharmacy and the individual is scheduled to come to DentalWorks - Avon first thing in the morning. If the individual experiences a major emergency of uncontrolled bleeding, intense pain, and/or signs of an infection (swelling and fever, our dentists will typically refer the patient immediately to the nearest hospital if it is after hours.
Our dentists will generally schedule a follow-up appointment to examine the patient's progress or to finish any other procedures. Our dentists will discuss with every patient about specific aftercare instructions that need to be followed exactly for maximum relief. Patients will continue to plan annual dental examinations and twice yearly dental cleanings at DentalWorks - Avon so our dentists can identify and solve any developing problems that may require emergency dental care.
Oral health emergencies shouldn't be left untreated over financial concerns. DentalWorks - Avon will work with the patient's insurance carrier to get their maximum coverage. DentalWorks - Avon takes a variety of payment options and offers financing plans to help make relief affordable.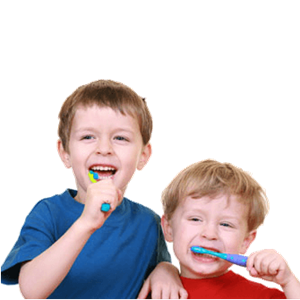 Some of the most critical dental concerns, like a lost filling or tooth, have a habit of happening whenever they are most unexpected. Fortunately, DentalWorks - Avon provides emergency dental services. When you have a problem that requires immediate treatment our dentists at DentalWorks - Avon will do their best to take care of you as quickly as possible.
Related Procedures
Related Posts