Patients may loose teeth due to decay, bacteria, or periodontal disease, but customized dentures can replace the smile to a normal appearance. False teeth by way of dentures can be customized for the full mouth, or just a part of the mouth, known as partial dentures. This dental restoration treatment, regardless if the dentures are partial or full allow patients to regain a normal look and function of the teeth. Dentures allow patients to eat, speak, and drink normally. Unlike permanent dentures that are anchored into the jawbone, these dentures can be fitted for the upper and lower both, and can be taken out as necessary. Our dentists at DentalWorks - Avon in Avon, OH use qualified dental laboratories to create all of our tailored dentures, using the best materials so they look and feel normal.
The procedure to receive dentures begins with the dentist at DentalWorks - Avon preparing the patient's teeth to be ready, which may include a thorough exam, cleaning, and possible extractions. Once the mouth is ready, imaging X-rays and physical impressions will be created and submitted to our laboratory so that the customized dentures can be produced. During the time the permanent dentures are being created, our dentists will give the patient short-term dentures to wear. When the new dentures arrive our dentists will fit them to the patient's teeth for a long lasting fit.
Dentures require at-home care instructions so they remain in good condition. Our team of dental assistants at DentalWorks - Avon will give these instructions when the patient receives their dentures. If maintained, removable dentures can hold up for at least a decade. Our dentists recommend that patients get yearly examinations to verify that the wear and tear of the dentures are acceptable.
Commonly, dental insurance pays for dentures. The amount covered depends on the patient's dental policy, but our billing staff at DentalWorks - Avon will contact the patient's provider to understand their expenses. Please contact DentalWorks - Avon in Avon, OH to ask about our financing in case insurance does not apply.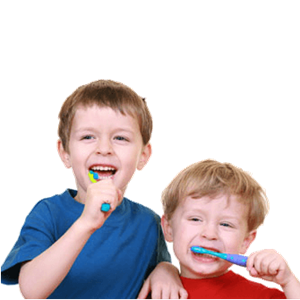 If you are experiencing trouble eating and speaking because of missing teeth, partial or full custom dentures by DentalWorks - Avon in Avon, OH can restore the function and appearance of your teeth. All dentures are individually created with the color, materials, shapes, and sizes needed to match your mouth and face to provide your best fit and a lovely, natural-looking smile. Schedule a consultation with our dentists at DentalWorks - Avon to discuss the advantages of custom dentures.
Related Procedures
Related Posts