All-on-4 implant dentures from Nobel BioCare Lab may be the perfect option for individuals who have missing teeth and are tired of using dentures that are removable to restore a strong, healthy mouth. By surgically implanting four, strategically placed dental implants crafted from titanium in the patient's upper and/or lower arch, All-on-4 implants are more secure compared to traditional implants that use no less than 6 implants per arch. The All-on-4 dental implants are integrated to the jawbone that are then attached to the high-quality custom dentures made by the implant experts at Nobel BioCare Lab for an enduring solution. All-on-4 implant dentures are carefully crafted for an comfortable fit and natural look at DentalWorks - Avon in Avon, OH by our dentists.
To ensure the All-on-4 dentures fit securely and comfortably, our dentists will take CT scans, digital X-rays, and/or physical molds of the patient's whole mouth that will be sent to the Nobel BioCare lab. With the patient under general or local anesthesia, our dentists will surgically implant the anchors in the lower and/or upper jawbone. The patient will be given temporary dentures as the permanent dentures are being made and the implants integrate into the bone. Once the implants are secure, our dentists will attach the permanent dentures to the implants then adjust the dentures for a secure fit.
Once the permanent dentures are in place, the patient should have check-ups at DentalWorks - Avon with our dentists over the following few weeks and months to perfect the fit and appearance of the dentures. All-on-4 dentures should be cared for with daily flossing, brushing, and mouthwash, the same as natural enamel. Patients should continue to visit for professional cleanings and oral examinations at DentalWorks - Avon as recommended by our dentists. With proper maintenance, All-on-4 dentures can last almost a decade.
Based on the patient's dental insurance company and personal policy, some of the cost of All-on-4 dentures may be paid. The staff at DentalWorks - Avon will work with every patient's insurance company to determine their insurance coverage and make the best use of their benefits then determining their personal costs. DentalWorks - Avon in Avon, OH takes several payment methods and DentalWorks - Avon offers financing options to make implant dentures reasonably priced.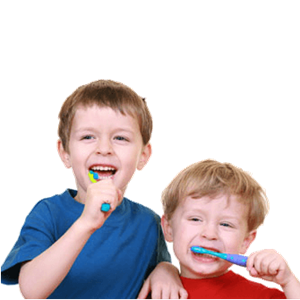 If you are considering dentures, but do not want to be bothered about food restrictions, glues, special cleaning, and soaking, ask our dentists about implanted dentures for a secure, long-lasting result. Using advanced technology and the latest implant methods, All-on-4 can replace some or all of your teeth with custom implant dentures. Ask our dentists at DentalWorks - Avon in Avon, OH about your restoration options and the advantages of All-on-4 implant dentures.
Related Procedures
Related Posts