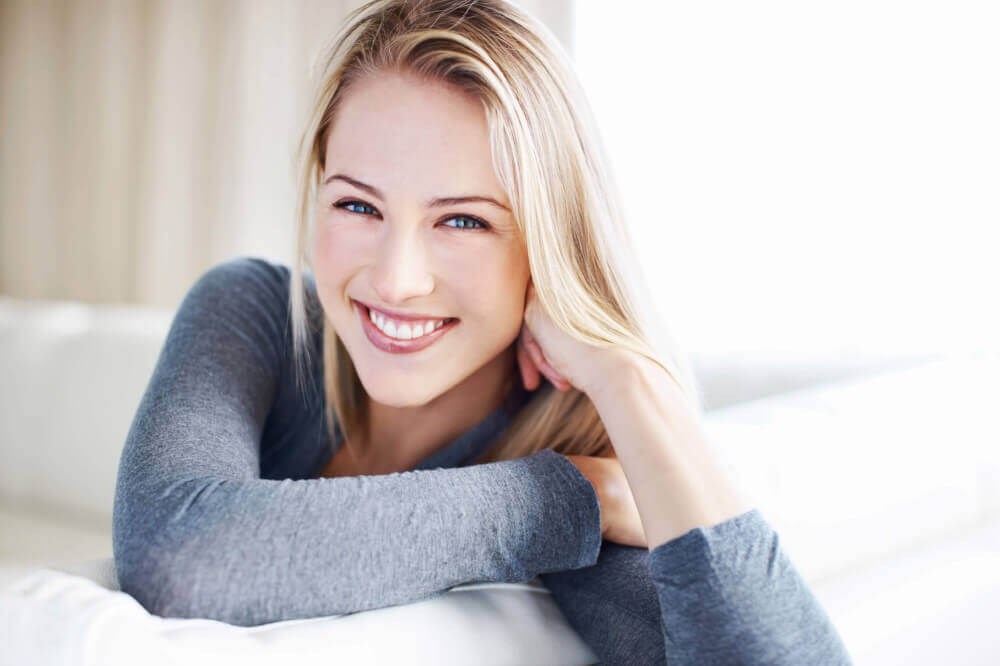 HEALTHIER GUMS WITH SRP THERAPY
Plenty of men and women in Avon, OH are concerned about the health and appearance of their teeth; however, they don't spend enough time focusing on the health of their gums. The soft tissue keeping your teeth in position deserves more of your time because when you don't take care of them, you do this at your own risk. Without attention, your gums may get inflamed and infected, which will gradually affect the appearance and health of your smile. Our staff at DentalWorks - Avon has developed a brief article about scaling and root planing, a procedure that helps Avon, OH patients who have gingivitis.
WHO NEEDS SCALING AND ROOT PLANING?
Also called a deep cleaning, scaling and root planing is typically needed by Avon, OH patients with gingivitis. The very first phase of gum (periodontal) disease, gingivitis inflames the gum tissue brought on by a buildup below the gumline. Individuals at greater risk for gum disease include people who smoke or chew tobacco and also people who don't have great oral hygiene (particularly those who aren't flossing daily). A family member with gum disease may also put you at greater risk. Women who are pregnant also have to be attentive in their oral health to prevent pregnancy gingivitis. In your yearly dental health exam, your dentist will assess the health of your gums and the depth of your gum pockets. If you have gingivitis, your dentist will probably suggest a scaling and root planing (also referred to as SRP treatment).
For your dental and general wellbeing, you should treat gum disease at the initial signs with SRP treatment. If you don't get treatment, gingivitis may turn into periodontitis, the second stage of gum disease. Periodontitis is treated with periodontal surgery (also referred to as pocket or flap reduction surgery) and may also need bone and gum graft surgery to repair your dental wellbeing. Current studies are exploring the potential connection between gum disease and other serious ailments, such as heart disease and diabetes.
SYMPTOMS OF GUM DISEASE
Gum pockets that are more than three millimeters deep
Teeth that are loose
Swollen, red, or tender gums
Bleeding gums
Persistent halitosis (bad breath)
A receding gumline
Pain when chewing
Sensitive teeth to cold and hot
WHAT IS SCALING?
Scaling is the portion of the treatments that removes plaque, tartar, along with other buildup from below your gumline. With a unique tool, your dental team will scale the accumulation out of your enamel. Your team may employ an ultrasonic scaling instrument to loosen plaque formations before using a manual scaler. Your dentist may continue to scale the pockets in the back and front of every tooth.
WHAT IS ROOT PLANING?
Once your teeth have been scaled to eliminate buildup from the gums, your dentist will perform the root planing part of your SRP treatment. Root planing smoothes the tooth to get rid of rough patches. These uneven areas are where debris can become trapped, therefore root planing prevents potential buildup. Throughout root planing, your team may use a special tool to reach as far as possible under your gums without any incisions.
ADDING SEDATION TO YOUR SRP THERAPY
Because a scaling and root planing treatment reaches areas under your gums, your dental team will use a local anesthesia to numb your mouth. Local anesthesia ought to keep you from experiencing discomfort throughout the procedure]. For individuals with dental fears and anxiety, DentalWorks - Avon also has sedation dentistry choices. This may consist of nitrous oxide gas (commonly called laughing gas) or even oral-conscious medicine to help keep you calm and comfortable but awake throughout your scaling and root planing treatment. If you want to know more about sedation dentistry, then a consultation is required prior to your procedure to determine whether you are a good candidate.
WHAT TO DO AFTER YOUR SRP THERAPY
ORAL HEALTH EXAMINATIONS
Everybody should be going to a dentist one time every year for oral health exams. Following an SRP therapy, your dentist might suggest scheduling examinations more frequently in order that they could assess the health of your teeth.
A DAILY HOME ORAL CARE ROUTINE
In between appointments at a dentist in Avon, OH, you need to take good care of your gums and teeth at home. This includes brushing at least two times a day plus flossing at least once. Our staff at DentalWorks - Avon provides recommendations and assesses your flossing and brushing technique to be certain you're getting optimal benefits to your oral health.
PROFESSIONAL CLEANINGS
In addition to flossing and brushing on your own, professional cleanings by your dentist will improve your teeth and gums. A professional cleaning eliminates built-up tartar and plaque in areas that you might miss. Regularly eliminating this buildup will help avoid a reoccurrence of gum disease in addition to tooth decay.
ANTIBIOTICS
Often, your dentist will write a prescription for antibiotics following your scaling and root planing treatment. Antibiotics can help eliminate any residual germs in your mouth and also help your gum tissue heal correctly.
A SECOND TREATMENT
if necessary, your dentist might need to perform two or more SRP treatments to restore your gums. Following every treatment, your gum pockets should improve as the gum tissue gets stronger and healthier. If multiple scaling and root planing treatments aren't sufficient, your dentist might need to perform periodontal surgery.
FIGHT GINGIVITIS WITH SCALING AND ROOT PLANING
If you have signs of periodontal disease, then schedule a consultation with a dentist in Avon, OH. If diagnosed in the early stages and addressed immediately using a scaling and root planing therapy, gingivitis can be stopped. The staff at DentalWorks - Avon uses advanced tools to perform SRP quickly and efficiently for restored oral health. Contact our office in Avon, OH to schedule an exam so we are able to create an individualized dental restoration program that may consist of scaling and root planing.