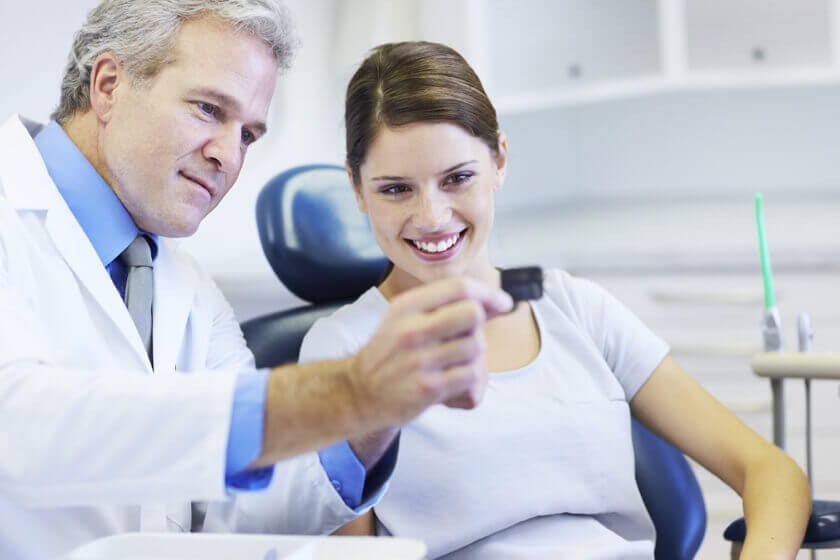 Achieving an attractive and clean smile may boost many aspects of your lifestyle, like your confidence, total health, and mentality. Because the relationship with your oral healthcare provider is so essential, it is important to find a dentist who can best meet your family's needs and one whose practice philosophy aligns with how you wish to receive family dental care. Finding a general dentist who is skilled, experienced, and caring can help make going to the dentist enjoyable and positive for all members of your family. A general dentist is an important partner in creating a healthy lifestyle for your family. But with so many offices in practice today, how do you find the dentist that matches your wants and needs? The team at DentalWorks - Avon is proud to be a leading choice among our patients. Read on to learn about the top qualities to consider when partnering with a dentist in Avon, OH to care for your oral health.

FIND A DENTIST WHO VALUES LONG-TERM RELATIONSHIPS
Since visiting the dentist's office for preventive care is something most individuals are sure to do a minimum of twice every year, several Avon, OH residents will often select a highly qualified oral care practitioner who they can count on for many years. Finding a dentist who also values a long-term relationship with their patients and desires to know each individual in their care is a great place to start. At DentalWorks - Avon, our dentists and support team look forward to learning about each of our patients so that we can deliver the highest level of care to make their dental experiences positive, comfortable, and personalized. It is also comforting to know that if a dental emergency affects your family, or if you require other types of care, you have a dentist right here in Avon, OH who is constantly looking out for your current and future needs and is there when you need them most. Apart from a dental team dedicated to providing lifetime value for your family's oral health needs, there are a few additional qualities we feel are important to seek out when looking to find a dentist for your loved ones.

TOP QUALITIES TO LOOK FOR IN A GENERAL DENTIST
Though there may be specific characteristics you are wanting in a dental professional, there are a handful of additional qualities we believe are important when selecting the right dental practice for you and your family. One of these top qualities includes finding someone who remains current on the latest in dental technology. The face of dentistry has changed dramatically over the years, making it now easier than ever for patients to get the effective, efficient care they need in a more comfortable and less-invasive way. Our team at DentalWorks - Avon stays up-to-date on modern dental technology, techniques, and procedures to make receiving the dental care you need as efficient and stress-free as possible. When on the lookout for a new dentist, you should also make it a point to select a practice that caters to your comfort, puts your safety first, and treats patients with a compassionate and caring chairside manner. Our Avon, OH dentists take special care to make all patients feel welcome, comfortable, and well-cared for at all times.
Furthermore, going with a family dentist who provides a varied array of oral treatments could be worthwhile by saving you time, money, and the need to go to many places to address your dental health. A dentist who is always in search of new ways to provide better patient care will consistently put your needs first. Choosing a team that's always looking to deliver better patient care is a great quality to seek in a general dental practitioner. It also wouldn't hurt to be on the lookout for a facility that is available at convenient times and offers affordable family dental care. Partnering with a practice that offers convenient hours along with affordable dental care can be a great help if you, like many people nowadays, live a busy life and feel like you are always on the go.
LOOK NO FURTHER THAN DentalWorks - Avon
Friendliness, skills, and providing an attentive approach for general dentistry are just a handful of the several factors that make our dental team stand out from our peers in the field. We place health, comfort, and safety first, and we never compromise on quality when it comes to our patients. It is our privilege and our passion to provide comprehensive, personalized care for family members of every age, from children to grandparents. Patients looking for affordable dental care, a welcoming environment, and a highly qualified team in Avon, OH often find exactly what they need from DentalWorks - Avon. We invite you to schedule a visit to meet our dental family today. Call our office to learn more about how we can serve your family's oral health needs right now and well into the future.