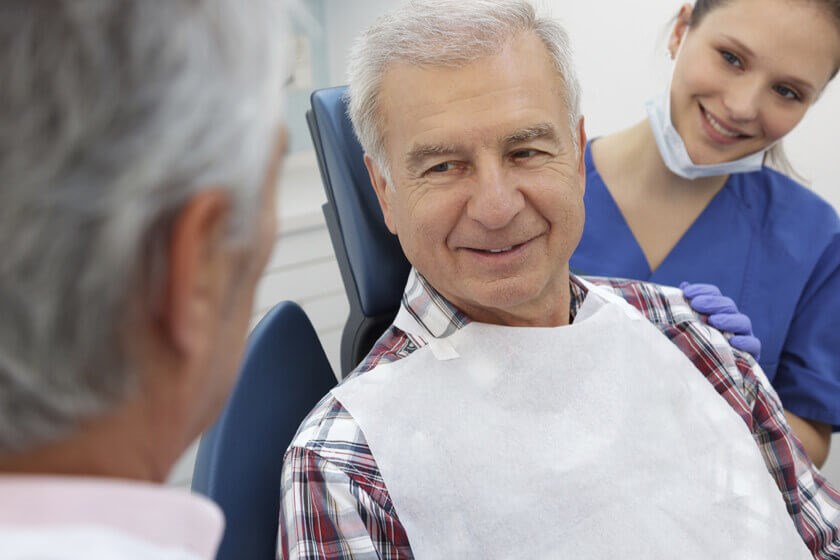 Anyone's mental state, temperament, and health can be improved by smiling. Nevertheless, when you're ashamed of your smile, you probably won't feel good about showing it with friends and family. Our team at DentalWorks - Avon aims to help our patients enjoy the appearance of their teeth by offering efficient and cutting-edge dental procedures to boost the look and condition of their smile. Those who commonly cover their teeth out of embarrassment or men and women who just feel that their oral health could improve—are urged to talk to us and learn about their possibilities for effective oral treatments. Ranging from common dental services to more complicated procedures, we address the different needs of our patients with kind and individualized approaches. We encourage you to dive into this article and find out more about how modern dental options can improve a wide scope of oral issues to help you achieve your most attractive smile.
LEARNING THE VALUE OF PROPER DENTAL HEALTH
Each individual should be allowed to enjoy a smile that's gorgeous, healthy, and confident. An integral part of gaining and maintaining a radiant smile is by receiving regular dental care from a dental practitioner who is devoted to your oral health. Having your teeth professionally cleaned no less than two times annually can decrease plaque, buildup, and yellowing, create better breath, and lessen your odds of ending up with cavities and periodontal disease. Once-yearly dental exams allow our dentists to detect and manage issues as they occur, generally freeing you from more extensive kinds of care and greater expenses in the future. Even just continuing with everyday tooth-cleaning and flossing might have an effect when it comes to ensuring that your smile is as beautiful and healthy as possible. Routine dental treatment plays an incredibly essential role in maintaining excellent oral well-being now and for the long term.
PROGRESSIVE ORAL TREATMENTS FOR A BRIGHT AND HEALTHY SMILE
Even if missing, crooked, or decayed teeth may leave people feeling insecure about their smiles, correcting these concerns typically reduce challenges with chewing, speaking and their overall quality of life. Seeking out dental treatments on a consistent schedule, or if you experience sudden oral wellness needs, might help you get a healthy, glowing smile. If you have things about your smile that bother you, or when you notice new concerns over the look and condition of your teeth, assistance from our staff might be precisely what you need to enhance your oral wellness. Here are a few of the best modern dentistry treatments performed by our experienced Avon, OH dental care providers.
Tooth fillings often preserve teeth that are impacted by tooth decay.
Teeth that contain decay and other kinds of deterioration can impact the condition of the smile. To address decay, our dental care providers are pleased to perform composite fillings that fill in the treated area within the tooth. The material then merges seamlessly with the tooth. Tooth-colored fillings are reliable and long-lasting and seem like natural tooth enamel.
Crowns are applied for several unique circumstances.
Crowns, also called tooth caps, are oral restorations that fully conceal and bring back the structure, wellness, and attractive look of specific teeth that have developed decay, cracks, or other kinds of damage. At our office in Avon, OH, our dental team implement high-quality ceramic, porcelain, or other materials to craft dental crowns and enhance function and appearance. Tooth caps may treat both visual and restorative needs for the attractiveness and health of your smile.
Tooth implants are the newest best solution for tooth restoration.
Having a hole in your smile as a result of a missing tooth can often affect your ability to eat. It could also decrease your desire to smile, laugh, and talk to others. Oral implants replace missing teeth by producing the looks, efficiency, and feeling of natural teeth. Ask our dental staff about your tooth restoration alternatives and let us help you judge if dental implants can elevate the quality of your dental health.
People can benefit from to orthodontic solutions at any age.
Even teeth are generally more aesthetically pleasing and easier to clean and floss. This frequently makes them healthier overall, in contrast with crooked teeth. Teeth straightening treatments are engineered to delicately maneuver the teeth into a more ideal position within the jaw and improve oral function. Conditions like misalignment, crooked teeth, overcrowding, and gaps can all be improved with orthodontic treatments.
A gum contouring treatment can positively influence the health and look of your teeth.
If individuals have an overabundance of gum tissue, it could obscuresome of the enamel, causing the teeth to seem too nubby and encouraging an environment for gum inflammation. For a a more pleasing look and to elevate a person's dental wellness, we may do a gum contouring treatment that removes some of the redundant gum tissue and remolds the gums to delicately frame the teeth.
Teeth whitening is a desired service for people of all ages.
Known as one of the most accessible dental services, teeth whitening is used to enhance the total appearance of the smile by erasing yellowing. Medical-grade whitening performed at DentalWorks - Avon is designed to achieve your one-of-a-kind goals and can brighten your teeth by several shades to create a more youthful and vibrant smile. If dark-colored drinks, tobacco use, or general aging have muted the beauty of your smile, professional teeth whitening can be an ideal method to boost your aesthetic appeal.
GIVE YOUR SMILE THE FOCUS IT NEEDS
Whether you experience small issues with your teeth or need more in-depth forms of care, our team offers the modern dental solutions you need to have a clean and luminous smile. Regular dental intervention could allow you to retain the look and wellness of your teeth. It's vital to attend biannual dental check-ins to ensure that any concerns are identified and managed immediately. Today's dental care techniques offer a wide range of treatments to help improve your dental health. If you take the initiative to get individualized dental treatment, you won't need to hide your smile any longer. Set up your visit with our dental staff in Avon, OH to take the initial leap toward receiving a glowing and healthy smile.